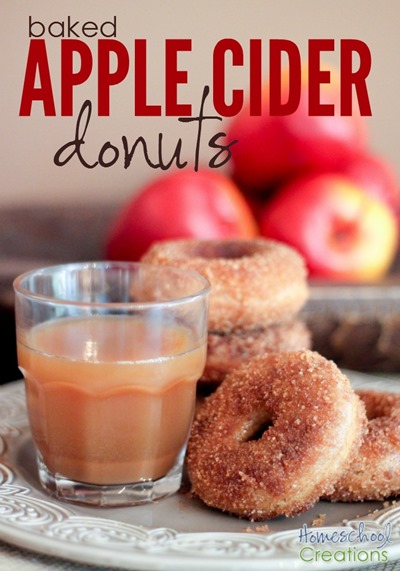 With the plethora of apples in our house, we've had some baking fun. One of my husband's favorite things this time of year is apple cider. And donuts. The problem in our home is that one of us likes raised donuts (him) and the other likes cake donuts (that would be me).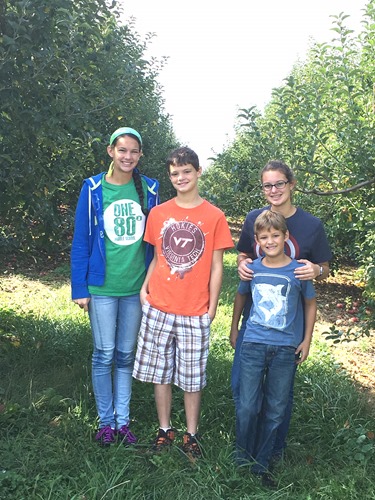 Unfortunately when we went apple picking this year, we chose a different orchard and (horror of horrors) they didn't have their apple cider donuts during the week. Some in our house consider that a near-tragedy.
(Hint: I wasn't one of them).
We did manage to grab a gallon of cider (along with several bushels of apples) and I promised to figure out a way to make donuts for everyone. However, I'll admit I had an ulterior motive. I wanted something a little healthier (as much as a donut can be), but still enough to appease everyone else.
A friend mentioned these donut pans (aff link), so I ordered one from Amazon – and so the donut making adventure began! This recipe was adapted from one I found at Sally's Baking Addiction. We've also tried it using gluten-free flour (we love the Namaste blend) and had great results! While I don't normally share recipes – well, this is just one that we loved and it needed to be shared!
Baked Apple Cider Donuts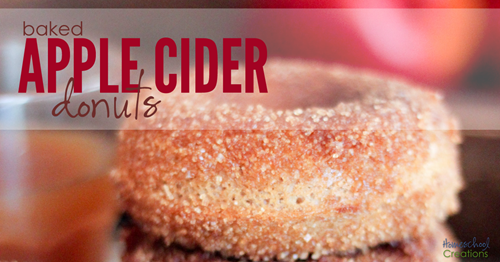 (makes approximately 12 donuts)
Ingredients
2 cups flour
1 tsp. cinnamon
1 tsp. apple pie spice
1  tsp. baking powder
1 tsp. baking soda
1/2 tsp. salt
3/4 cup apple cider
2 Tbsp. coconut oil
1 tsp. vanilla extract
1 egg
3/4 cup brown sugar
1/4 cup granulated sugar
1/2 cup buttermilk (or milk with 2 tsp. lemon juice – let stand 10 minutes)
TOPPING
3/4 cup (150g) granulated sugar
1 Tbsp. ground cinnamon
1 Tbsp. apple pie spice
6 Tbsp. butter, melted
Directions:
1)  In a large bowl, mix together the flour, baking soda, baking powder, salt, apple pie spice, and cinnamon.
2) Mix together coconut oil and egg until fluffy. Blend in sugars and mix well. Add buttermilk, vanilla, and apple cider.
3) Pour wet ingredients into dry ingredients and stir until just blended.
4) Fill donut pan wells about 3/4 full. (Putting the batter in a ziploc bag, cutting the corner off, and squeezing it into the pan works well too). Otherwise use a spoon to fill.
5) Bake at 350 degrees up to 8-10 minutes, or until a toothpick is clean (10 minutes for us). Note: if you use a gluten-free flour, you may need to bake longer (we did).
6) Prepare the topping while the donuts are baking. Melt the butter in a bowl, and mix cinnamon and sugar in a separate bowl.
7) Dip baked donuts in butter (both sides) and then into cinnamon & sugar mixture.
8) Enjoy while warm (this is when they are best!).