So the weeks have been crazy-packed with lots of swim stuff happening and the girls at camp one week and the boys at camp the next.
But they are all home now, laundry is in the wash, and I'm trying to take it easy.
I did a little video update (below) but here are a few pictures over the last few weeks to share the basics: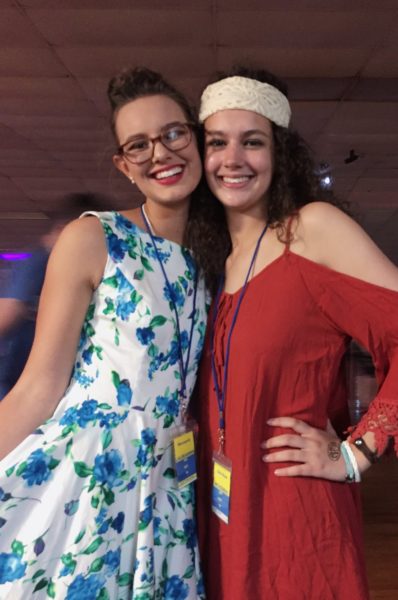 The girls spent the week at a volunteer camp and had a blast helping in the community, and enjoyed the fun nights too – they had a "decades" rollerskate night which led to the below…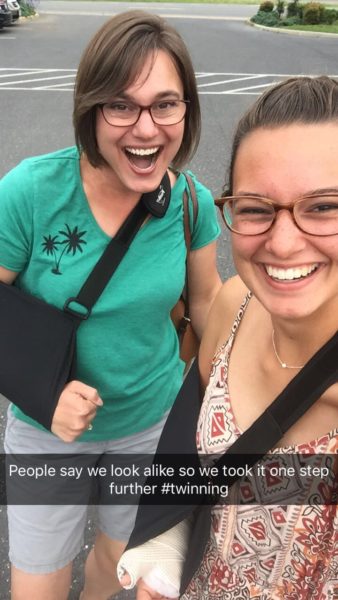 Laurianna and I decided to take twinning to a whole new level. We visit the orthopedic doctor for her on Monday to find out for sure what is going on after she fell while rollerblading a little over a week ago.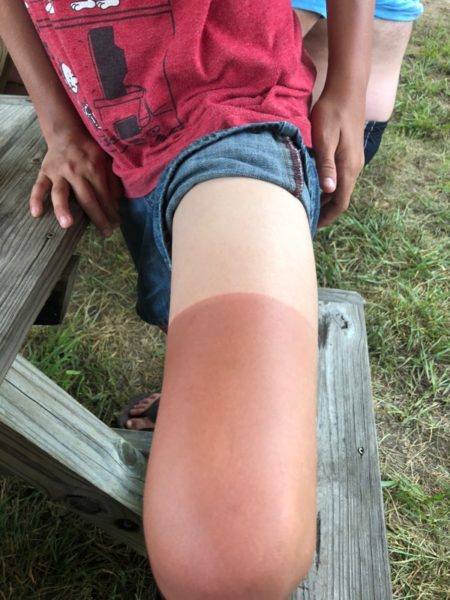 Kaleb is on his way to a stellar tan this summer thanks to a river fishing trip and wearing his swim jammers.
Despite the 90 degree temps and all.the.sun, the boys had a great fishing trip with their Scouts troop, although they did tell me they were a bit homesick – for their beds and showers. One boy only showered once all week long and BOY COULD YOU TELL! Thank you Lord for soap, water, and deodorant. Amen.
But – to keep it short, here's the video update. Essentially, I got into a bit of trouble with the doctor (doing too much), I haven't touched the schoolroom or curriculum since May 14th, and I'm learning what it means to rest…sorta.