When our kids were learning their ABC's, creative snacks were one way we added to the learning fun. Sometimes finding ideas could be difficult, so this collection of ABC Snacks from All About Learning Press is a GREAT resource. From ants to fish, insects to zucchini, there are printable recipes for each letter of the alphabet from A to Z.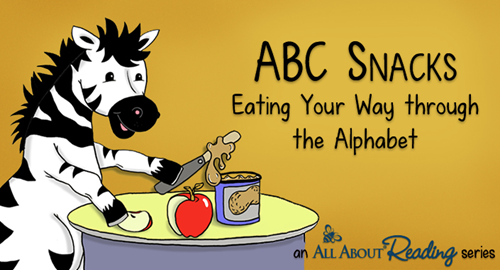 Each of the recipes also includes ways to incorporate pre-reading skills into the cooking time. You can print out each recipe, download a free cookbook cover, and put together a fun cookbook to use in the years to come!
And the best part – they are free! See all the ABC Snack recipes here.
Don't Miss These Other Reading Freebies!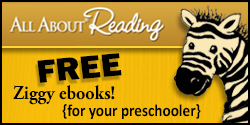 There are FREE Ziggy ebooks for your preschooler that you can download as well.
Need a Preschool Reading Program?
Our family absolutely loves using the various levels from All About Reading, and the All About Reading Level Pre-1 program would go perfectly with your ABC learning. The full program includes crafts, reading games, learning activities, and lessons for both uppercase and lowercase letter learning. Read more about the program here.