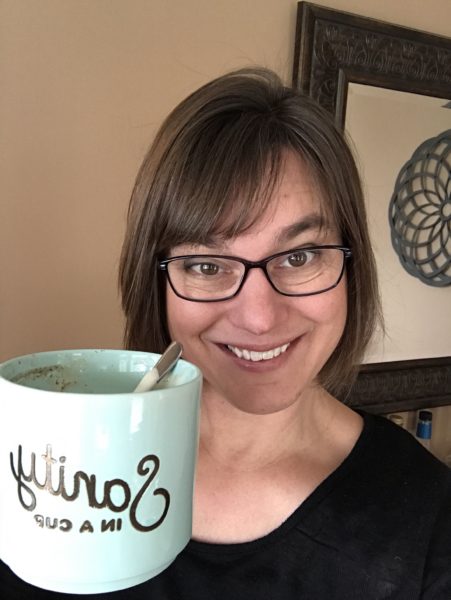 The last few weeks have been filled with all sorts of ordinary (and more, of course – because LIFE). One of my favorite things lately is making a cinnamon maple latte of sorts – super strong coffee (I use the smallest cup our keurig makes), frothed milk, 1/8 tsp cinnamon, and 1/2 Tbsp of maple syrup. So very tasty. And often necessary in the morning.
You know earlier this year how I mentioned our daily/weekly routine was feeling all out of whack because swim practices changed and work schedules and all. They changed again. I just have to laugh, because really, truly – what else can we do. My brain is still trying to adjust, but we'll get there.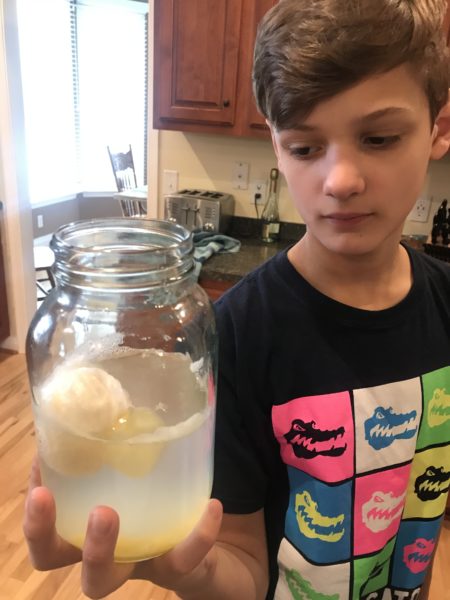 The boys are plugging along with their various subjects. Kaleb has been learning how acids and compounds react, so we had a little fun with eggs (compound: calcium carbonate) in vinegar (acid). Unfortunately there was a wee crack in the shell, so a bit of the egg oozed out when the shell started softening. He got the point though.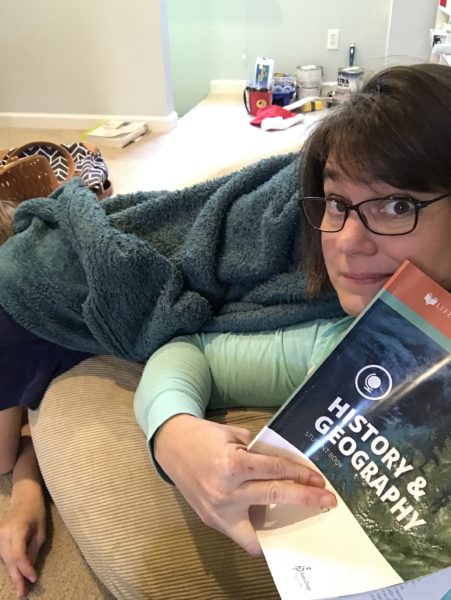 Kaleb has also worked through seven of the ten Lifepac geography units for the year, so we are slowing it down a bit and taking a pause as we are wrapping up our study of Africa with a little more in-depth look at Nelson Mandela. I picked up Who Was Nelson Mandela and we've been reading through that for a quick overview.
Notice all the paint cans still in the corner of the room. Yeah. Still haven't finished painting the stairwell. It's a project that is "out of sight, out of mind" until we're in the middle of school – and well, you know.
Working weekends on things will be a little harder over the next few months because we are moving into competition season (states, regionals, etc…) for the boys swimming and almost every weekend we have some type of meet for one of them.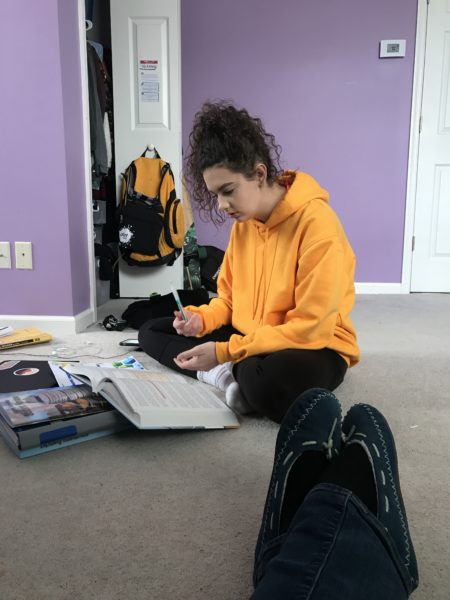 McKenna has decided that she likes to sit on her bedroom floor and work on school there. I will say it has caused some amount of tension because she and her sister differ on what "clean" entails in a room. Having her books, clothes, and everything in between makes it a little harder to keep thing tidy (in one sister's mind…and the mom's as well).
She and I are still working on catching up on a small bit of chemistry, but otherwise she has been doing a great job balancing work and school. This past week she ended up flat out sick (same cold I had), so both were a little more difficult, but she is finally feeling better.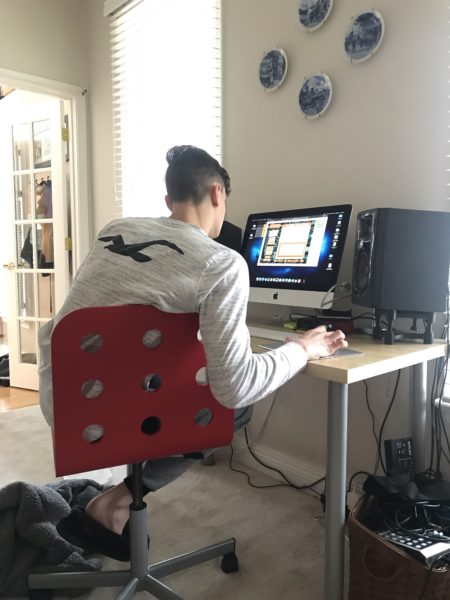 One of the things I didn't realize was that Zachary had gotten a little behind on his math. I found out when Teaching Textbooks 3.0 online did an update that added a lovely little "C" for "completed" next to the finished lessons.
Someone didn't have a super happy day when that showed up, but he can't blame the math program for that! So…time to do some catching up!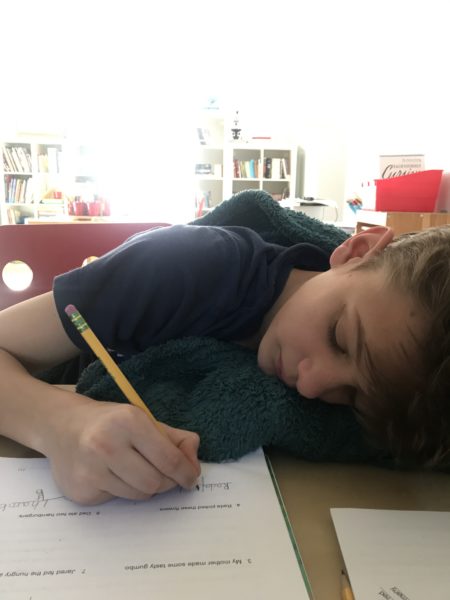 Don't let the table resting fool you – this boy loves diagramming. Even if he doesn't always show it. :)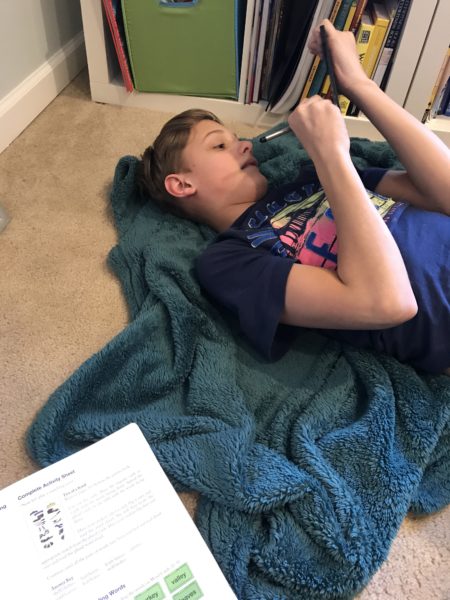 He's also been doing a fabulous job working through All About Reading 4 and he has been such a goof at the same time. It definitely is helping show where he needs to improve, and at the same time his reading confidence has shot up (I AM SO THRILLED ABOUT THIS!!).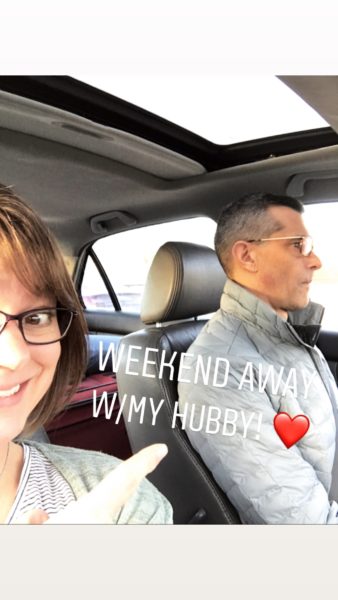 Rick and I went away for the weekend and while we were gone and having fun, both boys were home READING. ON PURPOSE!
One of Kaleb's friends let him borrow a book and in one day he managed to read it. Meanwhile Zachary cranked out another Harry Potter book. In full disclosure, I had told the boys that if they started reading in their free time (as in not what we are reading for school), they could earn some extra Fortnite time. Apparently that was a key component to reading. But I won't complain.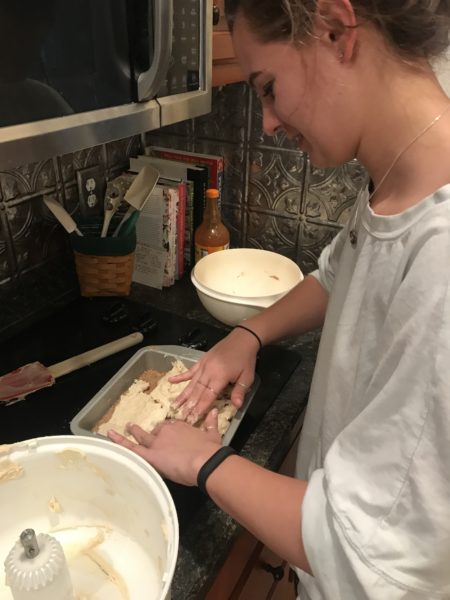 Having Laurianna around more in the mornings has been nice in so many ways, especially since it's her last semester in high school. Lately she's been on a baking kick, and shockingly, no one is complaining about that.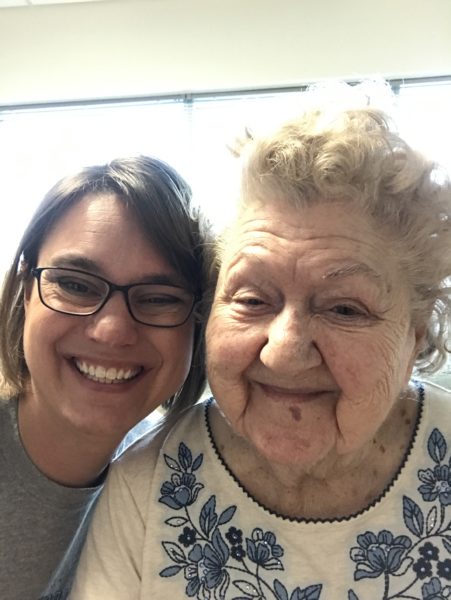 Our week ended up with me not at home quite as much as I had planned, especially after my grandmother ended up in the hospital for a few days and needed some help with things. She's doing much better now, but it feels like much of the week has been spent in the van driving all over the place – and that's okay!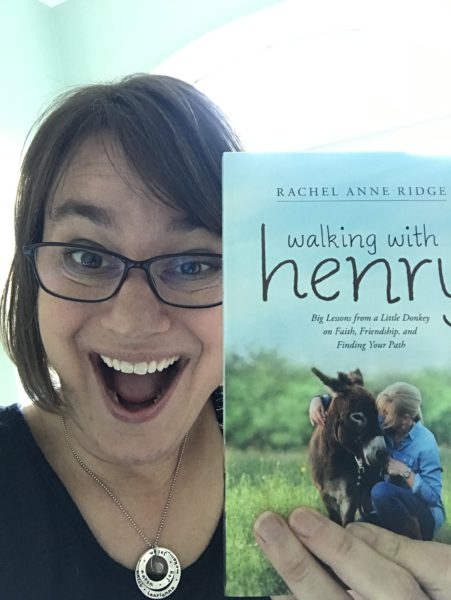 This weekend, as Rick and Kaleb are away for a swim meet, I'm planning to curl up and spend some time reading, probably do some cleaning (it's inevitable, always), and hang out with the kiddos staying home. I just finished reading The Road Back to You (all about enneagrams and completely not on my reading list for this month – I got distracted), and then Walking With Henry by Rachel Anne Ridge showed up on my doorstep, so THIS is my reading for the weekend! Henry is a real-life donkey-friend and the cutest thing!
Hope your week has been fun!