For those of you who have used All About Reading Level 1, be sure to read through this post (because there is something to note!). If you've never used All About Reading before, you are going to LOVE this! Our family has been using All About Reading since it first released and hands-down it has been my favorite for teaching reading to our kids. Read more of our thoughts here.
Mark your calendars, because in mid-June, the second edition of All About Reading Level 1 is set to release!
This updated edition includes almost TWICE the content of the first edition, making it better than ever (get a sneak peek here).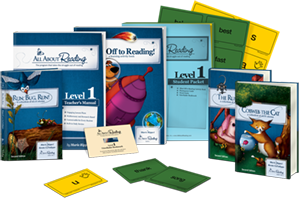 Here's what you'll find in the upcoming release:
4 new lessons in the Teacher's Manual and over 100 pages of new material
Over 150 additional pages in the new activity book including 30 new activities and 52 new Warm-Up Sheets
17 all-new, fully decodable stories
no price increase!!
Did you catch that – there isn't a price increase from the First Edition to this new (and bigger) edition. That's WONDERFUL news!!
Keep an eye out on their website so you can see when the Second Edition materials are available for purchase.
Important Information for any First Edition Users
If you're currently using the First Edition materials, you won't be able to mix and match First and Second Edition materials. So if you've been thinking of purchasing additional materials for another student, now is the time to get them.
The remaining First Edition materials will only be available while supplies last. Note: the first edition is still a fabulous program and can be used with future children, just be sure to grab a few extra student workbooks while they have them on hand.
FREE Spelling Rules Posters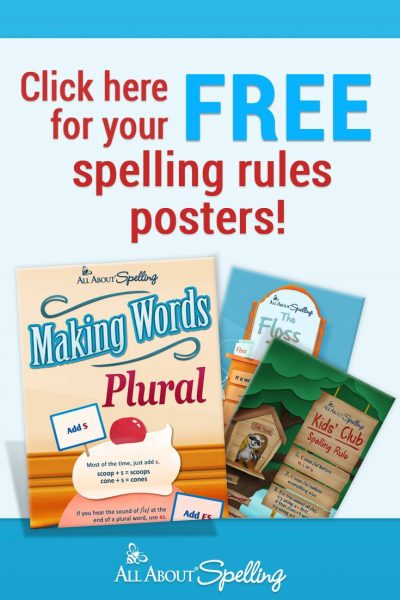 One thing I love about All About Learning Press other than their fabulous products, are their free printables – and their desire to give to the homeschool community. They recently released a set of spelling rules posters that are not only helpful, but beautiful – and FREE! Click HERE to download the posters.
While you are over on their site, be sure to enter their monthly giveaway as well – you could win a $100 gift certificate!
Enjoy the posters! My printer and laminator will be busy getting them ready for our kids!