Amazon is truly one of my favorite places to round out our curriculum and teacher supplies each year. The convenience – well, I'm guessing that you all are well acquainted with the benefits, right?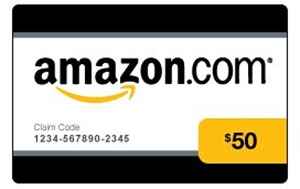 To enter to win the $50 gift card to Amazon, just follow the directions on the widget below. The giveaway will be open until Saturday, June 8th at 11:59pm. Giveaway is open to anyone eligible for shopping on Amazon!
Don't Miss These Other Great Giveaways!
There will be other giveaways listed as well this week during the 2013 Spring Curriculum Clean Out that runs from Monday, June 3rd through Saturday June 8th, so be sure to click on the button below to visit the linky to see the other great giveaways!