This past weekend allowed me some GENEROUS time to read and relax. The last few weeks have been ever-so-hectic and it was honestly wonderful to be able to sit back in the quiet of my hotel room and not worry about a single thing. Add in two plane rides and time at the airport and there was a definite chunk of reading time available.
We all desperately need a day like this once in awhile.
Some reading was for fun and some was more 'learning' in a way – well, I suppose if you count things that will help me out in the stuff we do every day 'learning.' (grins) But truly, it was stuff I enjoyed reading and catching up on, so it's all ok.
I thought you all might like a peek at what I'm reading at the moment too, so have a look below! And yes, I do read multiple books at the same time, because some books are designated bedtime reading…or whatever happens to be on my brain at the moment.
31 Days to a Clutter Free Life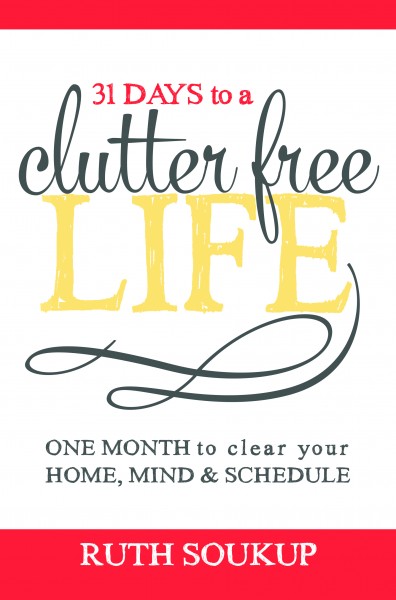 Ruth Soukup is one whose blog I follow and read regularly. She always has some great month-long challenges, and 31 Days to a Clutter-free Life is another one that will be great to have on hand and flip through. It's easy to get caught back up in the whirlwind of life and stuff – and forget to leave space, both literally and figuratively.
The thing I love about this book is that it doesn't focus just on physical clutter, but also time clutter and having systems in place that help the family function better overall. We have many of our own in place, but I'm always open to additional suggestions. If it helps things run more smoothly, I would love to try it! This is one I've skimmed through, but will be using on a day-to-day basis throughout the month.
A Refuge at Highland Hall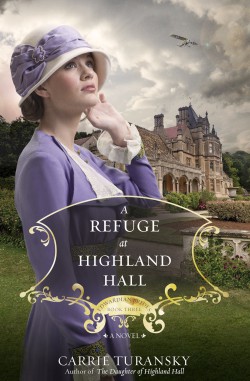 You likely know I love period dramas and A Refuge at Highland Hall by Carrie Turansky is the final book in a series (and one of the few series that has made it my permanent shelf). Carrie Turansky was at the most recent Teach Them Diligently conference I attended in Atlanta with her husband Scott (another of my favorite authors who wrote Motivate Your Child and Good and Angry).
I had a chance to stay and chat with her for a bit and catch even more enthusiasm for her book (I'm about 1/2 way through now). Much of the book is based off an actual diary from a plane pilot she found, and while it seems unrealistic at times, she said the events were all ones that actually took place! When real-life history intersects with fiction, it absolutely fascinates me, especially when I can learn more about a certain era of history at the same time!
Simplifying Home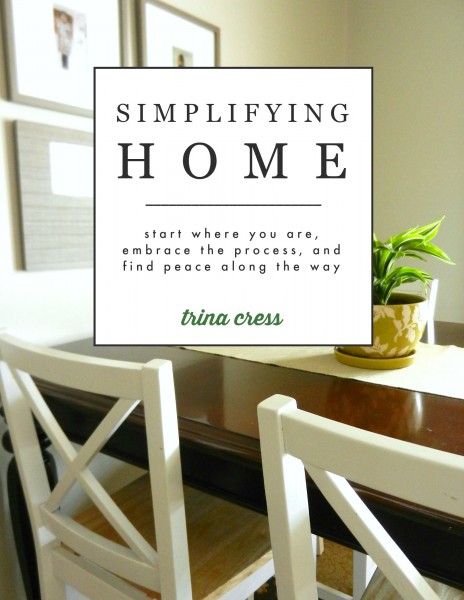 Simplying our space has been one of my goals for the year – getting the clutter out of our and put away. That can be an overwhelming process, especially when there are multiple family members who all have their 'stuff' and ideas on what it should look like.
While I'm not a minimalist (although parts of it appeal to me), it's more of a process of establishing better habits of what comes into our home and Simplifying Home by Trina Cress is a book that fits right in that pocket for me. It also fits right in with the term 'cozy minimalist' for me. I don't want our home to be empty and sterile, but cozy and lived-in – just not with all the clutter and stuff that can overwhelm easily!
Good Enough For Company Meal Plans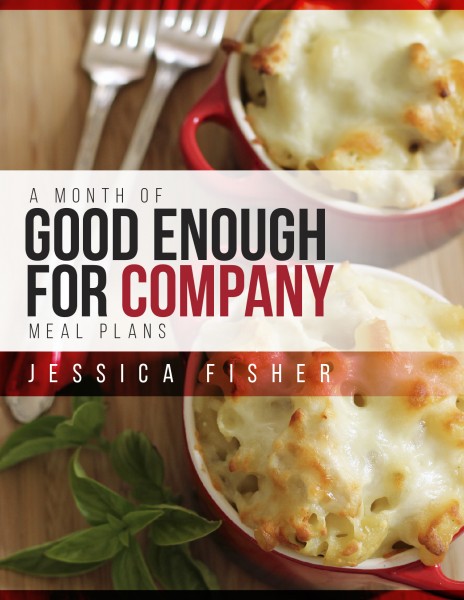 Based on the cover alone, A Month of Good Enough for Company Meal Plans by Jessica Fisher is enough to get me motivated. It has an entires month's worth of meals, recipes (all kid-tested and approved), shopping lists – from someone who speaks my language of having all the hard work, other than cooking, done for me.
There are some yummy looking recipes I can't wait to try: BBQ Bacon-Onion Cheeseburger, Ham and Cheese Foldovers, Guinness Beef Stew, Jace's Breakfast Burritos, and Salted Caramel Mocha Icebox Cake. Really, ALL the recipes look good, but those are just a few that we don't typically make and are going to try soon!
Slow Cooker Freezer Meals (Vol. 1 & 2)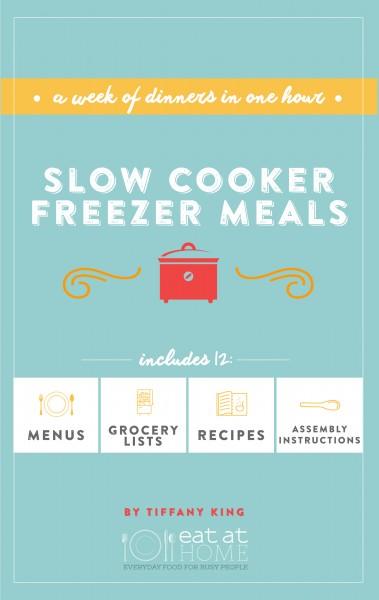 Freezer cooking is my friend. The last two years planning ahead and freezing meals has helped out immensely with our schedules, so Slow Cooker Freezer Meals Vol. 1 & 2 by Tiffany King are going to be a great addition to my recipe file. I love that everything is already planned out for me. These are both obviously fairly quick reads until you use them for the freezer cooking process. :)
The ebooks are broken down into monthly meal ideas (typically seven per month) and include the recipes and menu plan, grocery lists, how to pull it all together, and some great recipes to boot. There are several I've earmarked: Smoky Chipotle Chicken Tacos, Maple Apple Chicken, Coconut No Bake Cookies, French Dip Sandwiches, and BBQ Peach Pulled Pork.
That's what I've currently had my hands full with – what are you reading?
Take a peek at the other books I've already read this year or have coming up – I'd love to hear what you are reading too right now!