Ready for another week of linking up and sharing ideas? I am so glad that you are stopping by today and can't wait to see what you all have to share this week. Be sure to stop by our PreK & K Pinterest board to see a collection of the different posts we are pinning – including yours!
Don't forget to link up a post (or two) of yours and share what you've been working on with your kids! Here are a few fun ideas from last week's linkup.
Snowy Owl Craft
The snowy owl craft from ABC Creative Learning would be a great go-along for a winter animals unit. I love the texture added too!
Road Signs
Set up your own yarn road and create familiar road signs for your indoor track. Practical Mom shares their families fun creations and how they learned about various signs together.
Free Reading and Spelling Winter Activities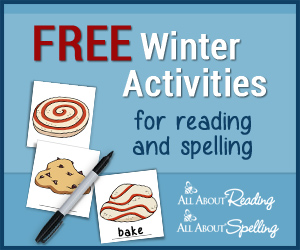 Cookies, polar bears, and penguins provide an exciting and motivating way to beat the winter blues and help your child to practice their reading and spelling skills. Download the free printable pack HERE.
Heart-Shaped Sugar Cubes
These homemade sugar cubes, shaped like hearts, are such a sweet idea for an afternoon tea with your children. Mum in the Madhouse shares a quick tutorial for this fun activity.
Penguin Winter Clothes Matching

This FREE Penguin Color Matching activity is great for learning about colors and reading color words. After matching the hats to the correct color, kids can try doing it the "wrong" way by mixing up the colors to create different outfits.
That's it for this week!! Thanks so much for checking in with us and sharing below.
Follow the PreK and Kindergarten Community Pinterest Board
Each week I am pinning many of your links onto the Preschool and Kindergarten Community Pinterest Board. I'm a visual person, so having pictures to help me remember posts is super helpful. Be sure to jump over and follow the board – and find some fun ideas at the same time!
Were You Featured in the Preschool & Kindergarten Community?
If you were featured in one of the weekly posts, feel free to grab the button coding below and display it on your site!
Link Up with the Preschool and Kindergarten Community!
Share what you are doing with your kids! Please link your exact blog post to the Mr. Linky below and link back here too! Grab a button for your post and be sure to take a minute to visit the person who linked up before you.